Iraqi Prime Minister Adel Abdul-Mahdi said he'll resign to parliament, according to a statement from his office issued a day after some of the worst violence during two months of anti-government protests.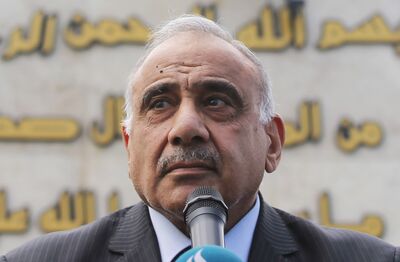 Mahdi said he will offer his resignation "to allow parliament to review its options and act to preserve the interests of Iraq." The alternative could be a "vortex of violence, chaos and destruction," he said.
The decision comes after a representative of Iraq's top Shiite cleric urged lawmakers to promptly hold "free and honest" elections to prevent the OPEC member from slipping into deeper chaos as the protests rage.